Frequently Asked Questions About The Hollwarth Law Firm &
Family Law in Longview
If you have questions that have not been answered below, please check out our Video FAQ page,
or feel free to contact us online or call us at 903-234-0711.
For what types of situations do I need a family law attorney?
Family law encompasses a wide variety of issues, including but not limited to:
What areas of law relating to the family are not practiced by The Hollwarth Law Firm?
We do not handle complex wills and trusts, guardianship of the elderly or disabled adults, probate, or criminal charges pending from protective orders. We also do not handle personal injury law, criminal law, traffic law, bankruptcy law, Social Security or disability issues, or any other issues not specifically outlined in the previous FAQ.
Does The Hollwarth Law Firm charge for an initial consultation?
Yes. We offer two options for an initial consultation. $175 for a 30-minute telephone consult or $350 for a 45-60 minute in-office consultation. We accept cash, Visa or MasterCard and Debit Cards.
An "uncontested divorce" does not mean that you and your spouse both agree that you do not want to be married. Rather, "uncontested divorce" means that you have a full agreement on all of the issues in your divorce, including division of property and any issues relating to your children (possession, access, and child support).
How much do you charge for an uncontested divorce?
Fees for an uncontested divorce vary depending on the complexity of the issues involved and the county in which the divorce will take place, but they average between $2000 and $3500, exclusive of filing fees.
What can I expect to pay in legal fees?
In every case accepted by our firm, an initial non-refundable engagement fee will be charged. This amount is due at the time the contract for services is signed. Because we accept or decline potential clients based on our current caseload, the initial engagement fee is non-refundable and is deemed fully earned at the time the contract is signed. The attorney's fees quoted depend on a variety of unique factors, but will likely begin in the ballpark of $3500 to $5000 for contested cases.
Because it is impossible to accurately predict the time requirement of the case, the time invested by our office is billed against the initial non-refundable engagement fee. If at any time the non-refundable engagement fee is exhausted, you will be billed monthly for additional time incurred. Such bills are due within 15 days. At the discretion of our firm, depending on the status of the case and complexities which may have arisen, you may be required to deposit additional funds into our trust account for anticipated fees (including attorney's fees, expert witness fees, mediation fees, and the like).
Please note that an attorney cannot charge you a "contingency fee" in a divorce case. A contingency fee is a fee arrangement wherein the attorney is paid a portion of the value of the property awarded to you in a divorce.
What if I can't afford an attorney?
Lone Star Legal Aid reviews applications to represent indigent clients, and our firm—along with many other outstanding East Texas lawyers—accepts legal aid referrals. Please contact Lone Star Legal Aid at (903) 758-9123 for additional information.
Do I have to have a legal separation prior to my divorce?
Texas does not require or recognize "legal separation." Either you are married or you are not. Courts do protect spouses during the pendency of their divorce by entering, if necessary, temporary orders which provide for use of property, payment of bills, and orders relating to children prior to the final hearing.
How long will my divorce take?
In Texas, there is a minimum sixty-day waiting period between the date the divorce is filed and the date the divorce can be granted. In an uncontested case, you can likely have your divorce granted close to the sixty-day mark. In a contested case, especially a case involving a custody battle, it will likely take a minimum of three to four months and it is not unusual for it to take significantly longer.
Do I have to take a co-parenting class during my divorce?
Yes. Each county requires both parents to take a co-parenting class prior to the entry of the final divorce decree. Information for the other classes in other counties can be obtained by contacting other counties.
In Gregg County, "For Kids' Sake" is offered by The Parenting Resource Center. They can be contacted at (903) 753-7800.
In Harrison County, "Kids' Sake" is offered by Octavia Bohanon. You can pre-register at (903) 407-1073.
In Rusk County "Child First" is offered by the Rusk County Children's Advocacy Center. You can pre-register at (903) 657-0790.
The co-parenting class is also offered online: puttingkidsfirst.org (please confirm with your county that the online class is accepted by the Court).
How do I know if I'm entitled to alimony?
Court-ordered alimony is known in Texas as "spousal maintenance." Spousal maintenance is discretionary and can be considered in two situations:
The spouse from whom maintenance is requested was convicted of or received deferred adjudication for a criminal offense that also constitutes family violence under Title 4 and the offense occurred within two years before the suit for divorce is filed or while the divorce is pending, or
The marriage lasted ten years or longer, the spouse seeking maintenance lacks sufficient property to provide for the spouse's reasonable minimum needs, and the spouse seeking maintenance fits one of the three following three descriptions:
Is unable to support him/herself through appropriate employment because of an incapacitating physical or mental disability, or
The custodian of a child who requires substantial care and personal supervision because a physical or mental disability makes it necessary, taking into consideration the needs of the child, that the spouse not be employed outside the home
Clearly lacks earning ability in the labor market adequate to provide support for the spouse's minimum reasonable needs.
Spousal maintenance and contractual alimony are complex and are best addressed by an experienced family attorney.
How much child support am I entitled to or how much child support will I have to pay?
Child support is calculated based on the number of children involved, the total number of children which the parent has a duty to support, and the net resources of the parent paying child support. As a general rule, the parent paying child support will pay 20% of his/her net resources for the first child, 25% if there are two children, 30% for three children, etc.; however, these numbers assume that all of the children share the same parents. You will need to bring copies of the most current pay stubs (with year to date earnings) and the last two years' tax returns with W-2s of the person who will be paying child support so it can be accurately calculated.
How soon can I remarry after my divorce is granted?
Texas imposes a minimum 30-day waiting period after the divorce is granted by the Court. That 30-day waiting period can be waived in the court's discretion; however, it is generally frowned upon by East Texas courts.
Can I represent myself in a divorce or custody issue?
Certainly; however, a person representing him or herself in a family court case is charged with knowing the Texas Family Code, the Rules of Evidence, the Rules of Procedure, the local court rules, and any other applicable law. If you choose to represent yourself, you need to know that the attorney representing your spouse or ex-spouse will treat you no differently than they would treat another attorney.
What is an amicus attorney and why do I need one?
An amicus attorney is an attorney appointed by the Court to represent the best interest of your children. The amicus attorney will meet with you, the other party or parties, and the children, as well as visit with any persons with relevant information. The amicus will then make a recommendation to the Court regarding the best interests of the child(ren) in the suit, including appropriate orders for possession and access and necessary injunctive language. Fees for an amicus vary from county to county, but will most likely start around $750 per party.
What is mediation and why do I have to go?
In almost every contested custody case and in most contested property cases, the Court will require the parties to attend mediation. A mediator is a neutral third-party, most often an attorney, who has received specialized training in helping opposing parties settle their legal issues. The majority of cases settle some, if not all, of the issues in the case. This, of course, frees up court time and allows cases to come to a more speedy resolution. It also allows the parties to be involved in the final outcome, brainstorming original solutions to their disputes.
"One of the few attorneys/firms I've ever dealt with that is proactive and timely with updates and conducts themself with integrity and class."

Highly professional, compassionate, fair, and timely with updates. They communicate directly and clearly. One of the few ...

- Jeremiah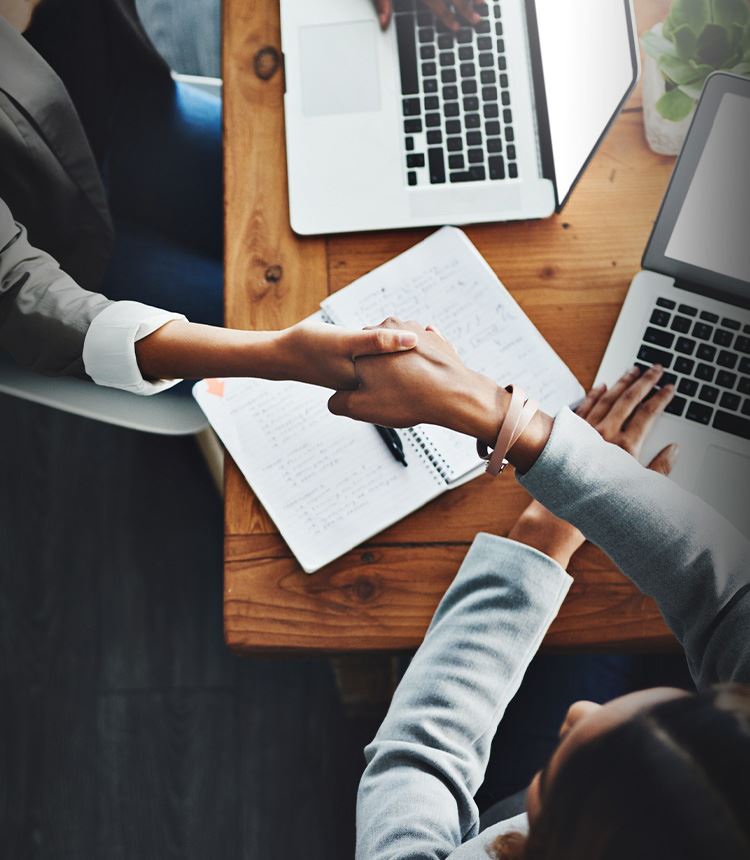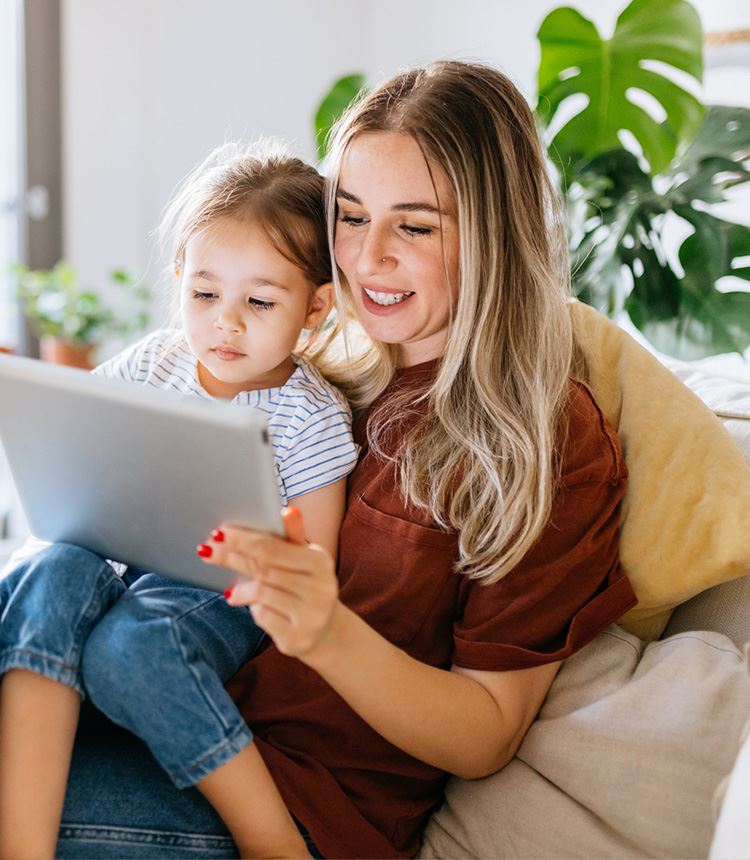 The Hallwarth Law Firm Staff
The Team That Keeps Our Firm Running