Grandparents' Rights Attorney in Longview, TX
Protect Your Relationship with Your Grandchildren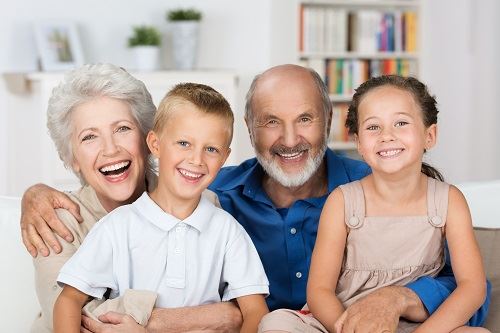 As a grandparent, you may be afraid of losing contact with your beloved grandchildren after your child's divorce is finalized. You may have the right to take action. The Hollwarth Law Firm represents grandparents as they advocate for their rights in court. We are experienced, compassionate, and dedicated to providing quality service so that you can maintain that important relationship with your grandchildren. Our Longview grandparents rights lawyer is prepared to help you.
Contact The Hollwarth Law Firm at 903-234-0711 to get started on your case.
Do Grandparents Have Rights?
Unfortunately, grandparents' rights are quite limited in Texas. Visitation is not absolute and grandparents cannot seek visitation with children that have been adopted by a non-related family.
The courts can order grandparent visitation under certain circumstances, including some situations where:
The parents are divorced
A parent has been found incompetent
A parent is in jail
A parent has abused the child
A parent has died
A court order ended the parent-child relationship
The child has lived with the grandparent for at least six months
How Hard Is It to Get Grandparents Rights in Texas?
As noted, the Texas Family Code does allow grandparents to seek visitation and custody (conservatorship) of their grandchildren.
Our grandparents' rights lawyer will fight hard to prove that grandparents are responsiblefor proving it is in the child's best interest. For example, the courts are more likely to award visitation if they prove that restricting contact would substantially impair the children's physical health or emotional wellbeing.
Unfortunately, this burden of proof is a stringent standard and difficult to overcome.
How to Obtain a Possession Order
A possession order is a court-sanctioned document that outlines visitation. There are a variety of different orders, including a standard possession order, a modified possession order, a possession order for a child under the age of three, and a supervised possession order. We can help walk you through the process and speak on your behalf at your court appointments. Through our client-focused approach, you will receive personalized attention from our kind-hearted attorney every step of the way.
Grandparent Custody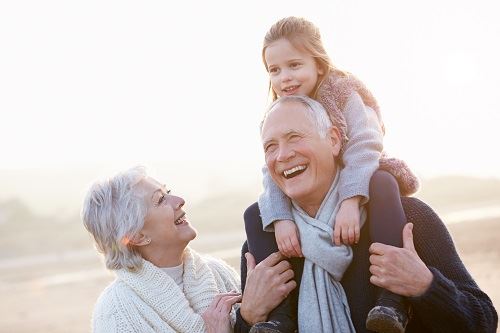 During a divorce, parents may choose to fill out an Authorization Agreement allowing the children to live with their grandparents for a time. This is not the same as a custody agreement and can be terminated at will by the parents.
As a blood relative, you also have the right to advocate for custody of your grandchildren if you believe that their parents are unfit. If Child Protective Services is involved in the case, this may increase your chances. Grandparents who are already caring for grandchildren may be able to seek child support from the working parents.
Contact us for more information about grandparents' rights in Texas. We serve clients in East Texas and Longview and look forward to helping you.
The Hollwarth Law Firm Staff
The Team That Keeps Our Firm Running
Christina Hollwarth

Founding Attorney

Naomi Krug

Legal Secretary

Kristi Kemper

Legal Assistant
Testimonials
Client Praise & Recommendations
One of the few attorneys/firms I've ever dealt with that is proactive and timely with updates and conducts themself with integrity and class.

- Jeremiah

Very friendly and helpful!

- Fred

Christina is my newfound champion and a formidable heroine in the East Texas landscape of lawyers.

- kc

Look no further for an attorney with supporting firm that will work for your benefit.

- Kelly

She actually listened and was truly interested in helping me.

- Jennifer